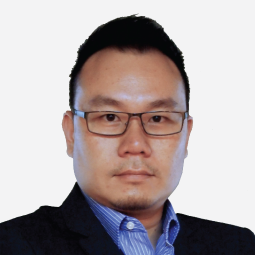 Bernard Lee
Senior Manager, Seller & Strategic Business Division @ 11street
Bernard Lee has more than 10 years of total experience in the sales management, brand and marketing strategist, regional business development and digital commerce exposure in several disciplines and different environments.
His current portfolio in 11street.my (Celcom Planet Sdn. Bhd., a JV Company between SK Planet & Celcom Axiata) as Senior Manager for Seller Management and Advertising under the organization's Seller & Strategic Business Division.
The primary task for this role is to lead the Seller Development and Seller Management team to support the sellers' development growth and increase their competency in the e-Commerce marketplace and the online business ecosystem in Malaysia. Together with his team, they have launch the first online sellers' academy in the region called 11street Academy which are endorsed by MDEC, Google and Facebook.
His other tasks in his portfolio is to formulate and manage the Advertising Business Division's strategy and roadmap for 11street. This is a new business unit in 11street will provide an avenue for sellers to increase their sales activities and brand exposure by leveraging several properties on 11street's platform. The other objectives of this business unit is to provide valuable insights and data for the sellers' growth and their business sustainability moving forward.
Prior to his current role, he was the Head of Sales for mudah.my (Online Classifieds Marketplace), one of the leading digital media platform, a technology driven organization and the largest on-line marketplace in Malaysia. The role has allowed him to gain invaluable experience and exposure in the digital media and the internet business landscape. At mudah.my, he led a total sales team of 12 persons comprising of key account managers and customer activation executives covering several business verticals nationwide.
With perseverance, sheer determination and committed leadership skills, he and his team had achieved significant revenue growth and exceeding expectations for three consecutive financial year in a row. He was also responsible in growing the monetization team within a short period of time and was part of the management team in developing sales strategy and implementation of three monetization projects.
Bernard's recognition goes beyond the organization as he was invited to be one of the speakers at the iRetail World Asia Conference in Singapore on October 2013, a conference event organized by Clariden Global that featured comprehensive end-to-end ecommerce strategies and solutions featuring Asia's 30+ thought leaders and speakers.
With his passion in sharing his thoughts and knowledge in the digital landscape, he is currently appointed as one of the trainer/speaker at the Malaysian Institute of Estate Agents (MIEA) – Negotiators Certification Course (NCC) program designed for real estate negotiators and agents. He was also one of the distinguished speaker at the annual Malaysian Real Estate Convention (MAREC) 2015, MASPEX Johor & Penang & Sabah 2015 events, Real Estate Investment Malaysia 2015 Conference among other countless speaking engagements in Malaysia and within the region.
His other portfolio in other past employments has given him the exposure a company spokesperson and speaker with speaking engagements at several international expo and seminars such as the FGD (Forum Graphics & Digital Expo) @ Jakarta, Indonesia in July 2011, IGAS @ Tokyo, Japan in September 2011, Digital Innovation Summit @ Manila, Philippines in February 2012, HP Solution Architect Seminars @ Singapore during March-May 2011 to name a few.