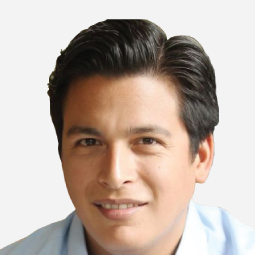 Hans-Peter Ressel
Chief Executive Officer @ Lazada Malaysia
As the CEO, Hans-Peter is the driving force for the Lazada brand across Malaysia and is responsible for bringing products and brands to online shoppers in Malaysia. He is responsible for developing comprehensive plans to ensure the success of Lazada in Malaysia.
Prior to this, Hans-Peter held many senior management roles including Chief Commercial Officer and Chief Operations Officer for Lazada Malaysia since August 2012. As the CCO, Hans-Peter successfully launched the Lazada Marketplace platform which now accounts for a large portion of Lazada's overall sales across the region. He also introduced the 'customer centricity' and 'fulfilment excellence' programmes and was responsible for the customer care, delivery, logistics and sourcing components of the company, while driving revenue.
Before embarking on his career in Lazada, Hans-Peter was a Global Venture Development Manager at Berlin-based Rocket Internet. He successfully rolled out Home24, an online home furnishing store with a focus on early stage support and retail operations.
Hans-Peter began his career in Asia as a Co-Founder and Managing Director of Home24 in Malaysia and Singapore. He has also had several years of M&A consulting experience advising companies from various industries such as media, retail and telecommunications at Goetz Partners in Germany.
Hans-Peter is a graduate of Corporate Finance and European Business Law from Vienna University. He has been awarded the JADE Excellence Award for the 'Most Innovative Project' category and the 'Business Master' title by Booz Allen Hamilton.