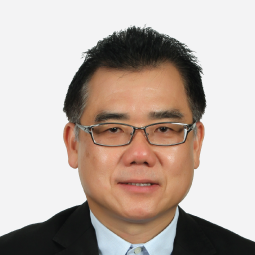 Tan Chin Kiat
Assistant GM @ Port Klang Free Zone
Joined Port Klang Free Zone as assistant general manager, corporate development in September 2009 overseeing the entire back end operation which include finance, human resource, IT support, free zone authority and security. A key management position that supports the chief executive officer in realising the objective and key results of the company. Instrumental in turning around the performance of the company from a negative operational cash flow to the current robust environment with near full occupancy. Port Klang Free Zone is an integrated free zone development in Pulau Indah, adjacent to Westports, Malaysia's premier port covering an area of 1,000 acres consisting of industrial lots, light industrial buildings, leased office blocks, hotel and exhibition centre.
Had accumulated over 30 years of working experience with a vast and varied exposures acquired mainly in the banking industry spanning over a broad segment of the market and locations. Left the banking industry in 2008 as general manager to pursue his other interest in the logistics industry which was entering into the growth stage after recovering from the world economic downturn. In between the career got himself briefly involved as an entrepreneur but didn't last due to lack of business experience.
Obtained a first degree in Economics from University of Malaya and later completed a MBA and also a post graduate diploma in Islamic Banking & Finance and counselling psychology.