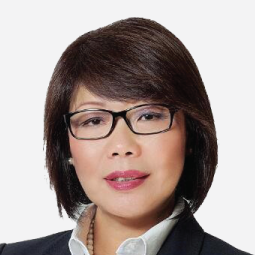 Wee Huay Neo
Director, Ecommerce Enablement Division @ Mdec
Ms. Wee currently heads the MDeC eCommerce Enablement Division where she is responsible to galvanize eCommerce as a critical enabler to accelerate the growth of the Malaysian Digital Economy via the formulation and implementation of the National eCommerce Strategic Roadmap. She was previously leading the Digital Malaysia SME Community and Initiative, Environmental Dimension, and the development of MSC Malaysia Knowledge Infrastructure Ecosystem. Prior to that, she spearheaded the development of Cyberjaya as the nation's ICT hub and Cybercities and Cybercentres nationwide.
Before joining MDeC, she was attached to the Federal Department of Town and Country Planning from 1980-1997, responsible for development of strategic plans at national, regional, state, district and local plans.
Ms. Wee has also written numerous articles and presented conference papers on matters relating to Digital Malaysia, MSC Malaysia, Urban and Regional Planning, Smart Cities, Green Technology, eCommerce and SMEs.
Ms. Wee graduated with a Bachelor's Degree (Hons.) in Urban and Regional Planning from the University of Technology Malaysia followed by MSc. in Environmental Technology and DIC from the Imperial College of London, UK. She is a registered Town Planner with the Board of Town Planners and has served in the jury of various local and international city planning excellence award and competitions under the ambit of Malaysian Institute of Planners, of which she is a Fellow Member. She also sits on the Council of the Intelligent Transportation System Association of Malaysia and State ICT and eCommerce Council, Vice-Chairman of the Green ICT SIG under MCMC and one of the champions of the Cyberjaya Low Carbon City Framework. She has also served as director in various Board positions.
In recognition of her contribution, Ms. Wee was conferred the DSM and PKT award from the Malacca and Penang State Government respectively, and also the Government Public Service and MDeC Excellence Service Awards.